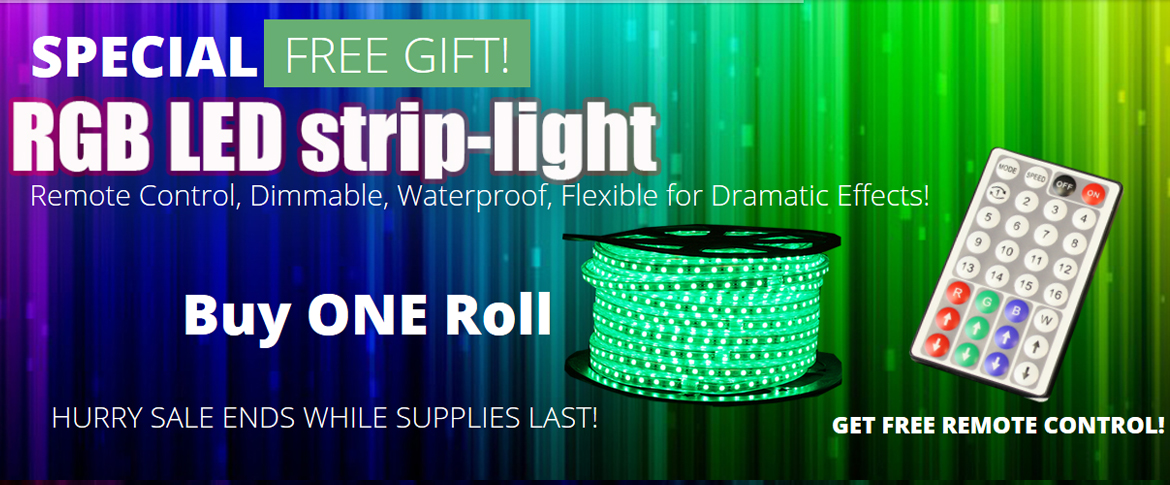 Special OFFER while Supplies Last!
Buy ONE Roll of RGB – Strip Light and receive a FREE Remote controller with 16 key settings.
Use one of the most flexible KITS to your advantage at a great price, the remote control will allow you to change colors, dim the intensity of the lights and more!
To buy your RGB Rolls please contact our team from 7:00am to 4:00pm Monday to Friday pacific standard time and get your special gift delivered at the same time, call us now toll free at: 1 (888) 303-0931 or fill our contact form by clicking here!

Wide Loyal Team