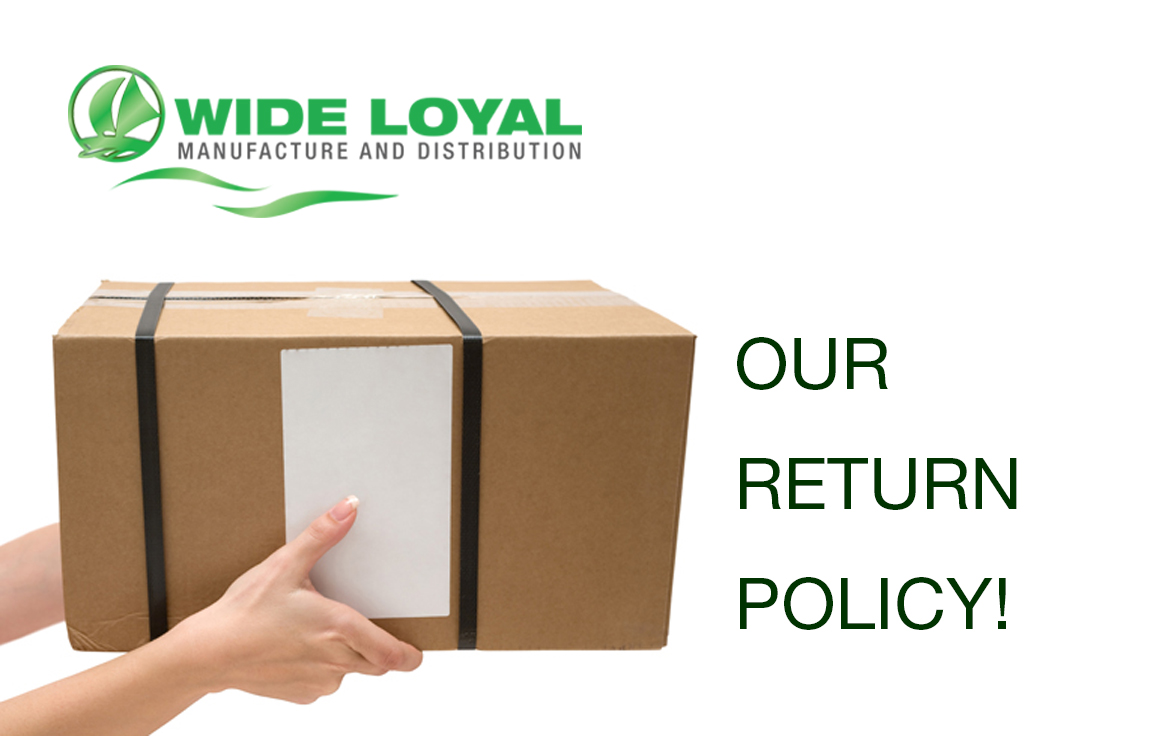 Please NOTE we have updated our Wide Loyal return Policy as of June 01, 2015. Upon receiving a shipment, the customer should inspect it and report within 5 business days any missing parts, damages, or discrepancies. Wide Loyal cannot accept any claims beyond this period of time.
If the customer decides not to keep the products for any reason, Wide Loyal must be contacted within a period of 2 weeks to obtain an RGA (Return Goods Authorization). Products must be received by Wide Loyal within 30 days, and must be unused and in their original condition. After Wide Loyal receives and inspects the returned items, a credit or refund may be issued. A re-stocking fee may apply. If the original shipment was free of charge, the freight costs may be charged back to the customer. Please note that custom-cut or custom-made items are NOT returnable.
After a period of 2 weeks from the date of delivery of the original shipment, Wide Loyal will only replace or repair the product if it is under warranty.
All returns must include the original invoice number or the customer PO number to confirm that the product is eligible for return or that it is under warranty. For any immediate questions please contact us via telephone at 1 (888) 303-0931 or email at sales@wideloyal.com

Thank you!
Wide Loyal Team