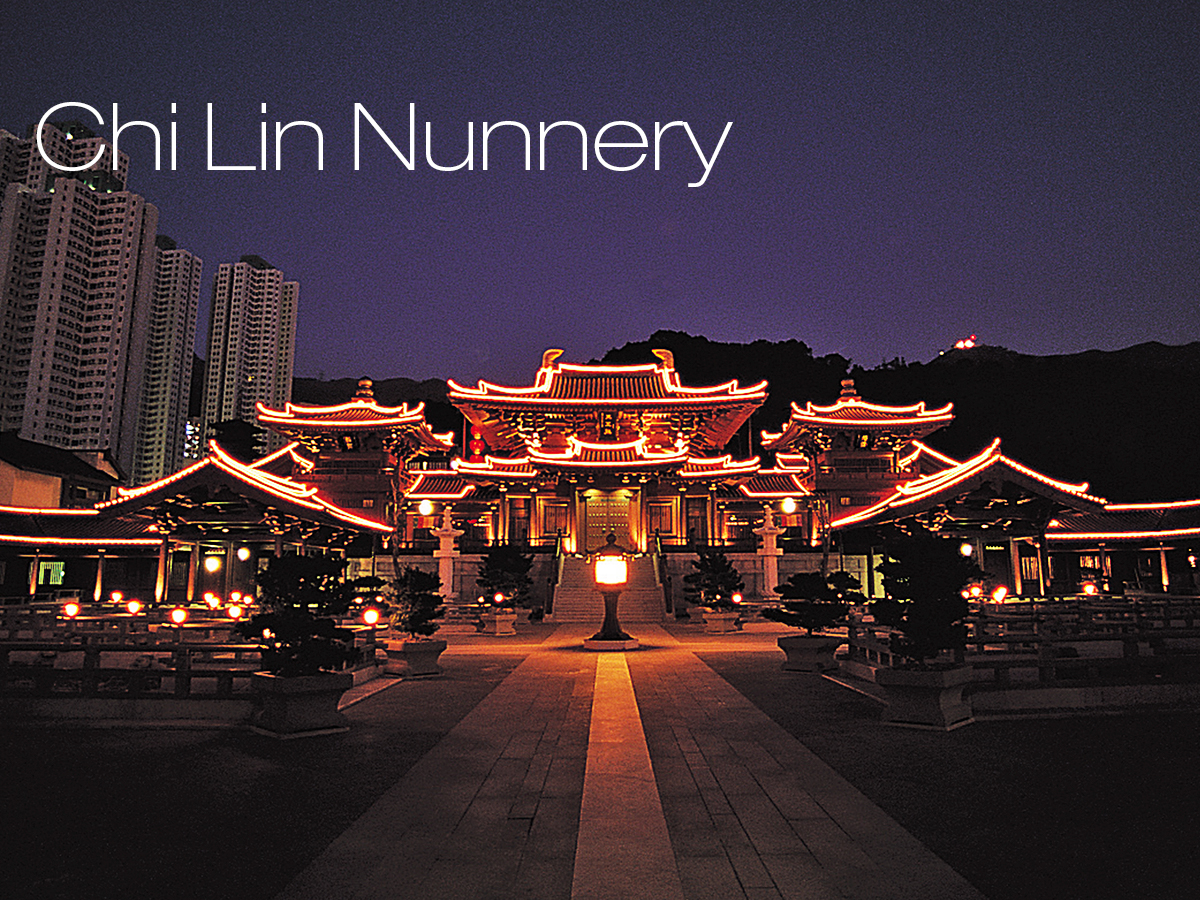 Lighting decoration by Flexilight at the Nunnery
At the dawn of Year 2000, a fantastic and remarkable moment to celebrate a splendid and traditional lighting decoration was set up at Chi Lin Nunnery in Hong Kong. Lighting decoration by Flexilight at the Nunnery was one of the official events which was also one of the candidates for the Millennium Decorative Lighting Award in Hong Kong.
Chi Lin Nunnery is a newly built traditional building which is constructed according to the architectural structure and design of the Tang Dynasty. It can be regarded as the masterpiece of traditional Chinese architecture.
5,000m of Pearl White Flexilight was installed along the spine of the roof. It took one and a half month to complete. This decoration is the fusion of mondern lighting decoration and traditional architecture, which results in an unprecedented and splendid effect. The beautiful lines and curves of the construction combined perfectly with the soft and smooth Pearl White Flexilight. The decoration represents the characteristics of the new millennium – Innovative and Great.