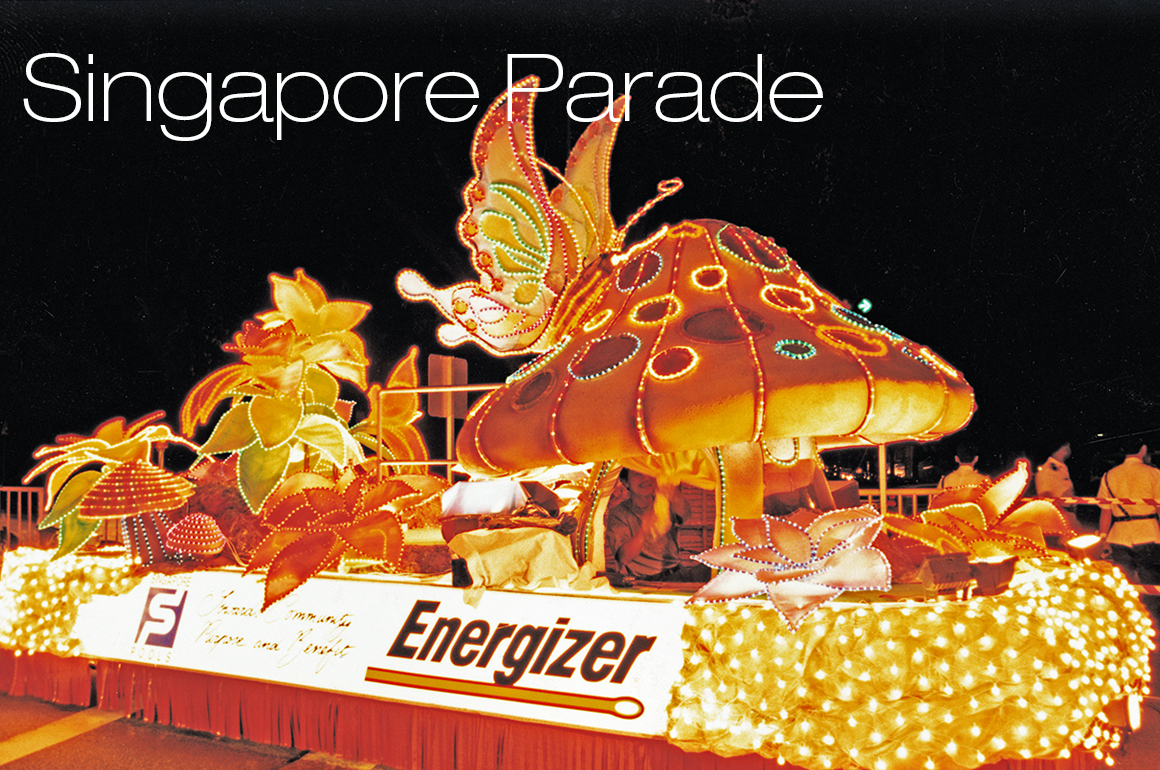 The Most Colourful Orchard Road
The Parade was held along the central commercial district in Singapore, the Orchard Road, from Marriott Hotel to Grange Road. More than 2,500 continents from Asia and Europe, together with 13 colorful floats participated in the parade.
The decoration of the whole event venue and floats lasted for 45 days. It used up thousands of meter of Flexilight with effects, such as flashing, chasing, and color changing.
A variety of floats design featured the local characteristics of different Asia countries. The Parade was also the symbol of harmony and friendship in Aisa.