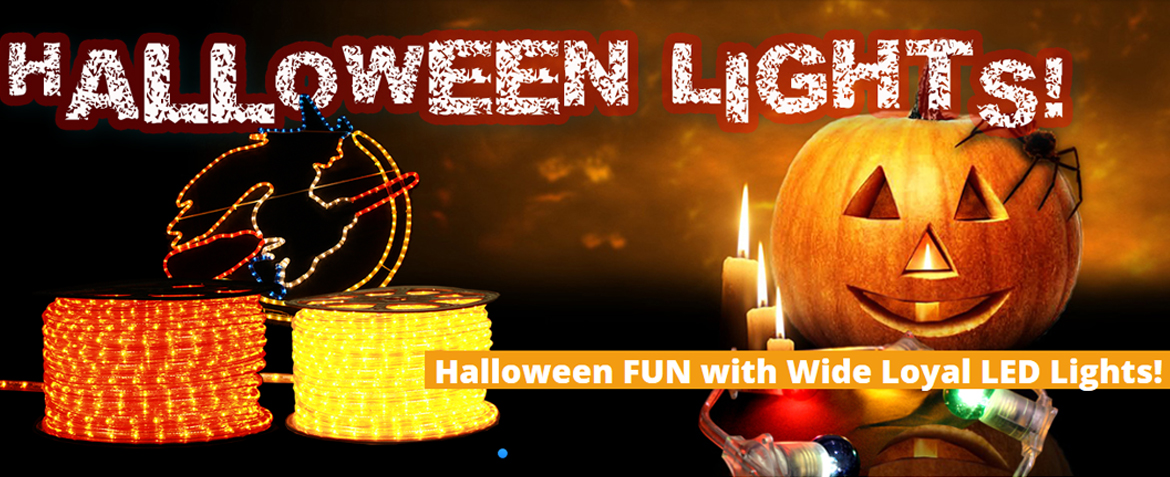 Wide Loyal has a great selection of Halloween lights!
Wide Loyal carries a great variety of Halloween lights and motifs to make your Halloween truly special and bright, choose from orange , yellow, green, dark grey, purple, red and RGB remote controlled StripLights 120v and164ft in lenght, plus many LED motifs such as Pumpkins, Ghosts, Cats, Witches , chasing effect rope light (LED, incandescent), PE lamp (orange, yellow, or RGB color) and many more…
Let us help you make this Halloween a truly fun time for your business, residence or major event!
Visit our website for our full catalogue or contact one of our live customer service executives Monday to Friday from 7:00am to 4:00pm pacific standard time toll free at: 1 (888) 303-0931.
The Wide Loyal Team,